Enforcing Your Will
by Kasturi Puvanesvaran ~ 3 January 2021
---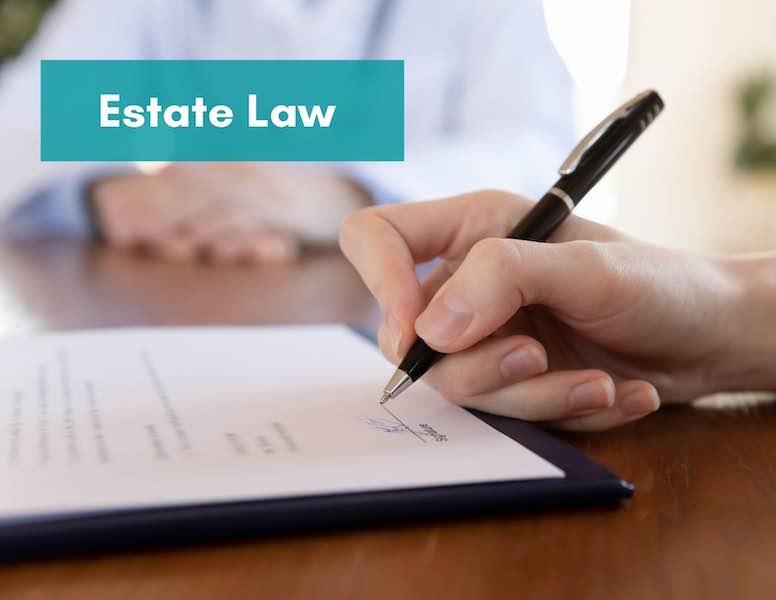 Making a Will is one of the most important things you will ever do to ensure that your loved ones are taken care of by your estate after your demise.
In theory, you could scribble your Will on a piece of scrap paper. As long as it is properly signed and witnessed by two adult independent witnesses who are present at the time you sign your Will, it should be legally binding. But that doesn't mean it's a good idea.
One way to draw up a Will is via DIY (Do It Yourself) as allowed under the Malaysian Wills Act 1959. DIY your own Will costs the least in initial ringgit outlay (it's free!) but it does have its drawbacks. This article will talk about the appropriateness of writing a Will.
What Is A Will?
A Will is a legal document in writing signed by you (testator) and witnesses, setting forth your wishes about distributing your property and care of minor children (if any). A Will does not include all property.
This Applies Only For Non-Muslims
For Muslims, inheritance will be governed under Syariah law, where one would need to prepare their "Wasiat" (the equivalent of a Will) and appoint their "Wasi" (the equivalent of an executor).
Contrary to popular belief, a Will and a "Wasiat" are two entirely different things governed by two entirely different sets of laws although they both serve a similar purpose.
Would It Be Easier To Have A Will?
If you are thinking that you can walk into a bank or the land office and claim your inheritance simply by showing proof of your identification and your relation to the deceased anytime you like, you are wrong.
If a non-Muslim dies intestate (without a Will), their next of kin would have to apply for a Letter Of Administration, appoint an administrator (whom all legal beneficiaries Will have to agree on) and go through the lengthy process of administering an estate which can take up to 2-5 years.
With a Will, the process would be much faster, but it would still take at least 3 months for the executor to obtain a Grant Of Probate (court permission to allow the executor to execute the Will) and execute the contents of the Will.
If you do not write a Will, you will have no say over how your assets are distributed after your demise. If you are a non-muslim, how your assets would be distributed would be entirely governed by S6 of the Distribution Act 1958 (Amended 1997).
So, unless you're perfectly happy with how the act distributes your assets, it is advisable for you to get your Will written.
What Is The Requirement To Write A Valid Will In Malaysia?
In Malaysia, a person writing a Will must comply with the formalities stated in Section 5 of the Wills Act 1959, summarized as follows, in order for the Will to be valid and effective:
the Will maker must be at least 18 years old;
he/she must be of sound mind;
the Will must be in writing;
signed by the Will maker in the presence of at least 2 witnesses; and
the 2 witnesses must then sign in the presence of each other and the Will maker.
Who Can Be The Witnesses Of Your Will?
You need to have at least 2 witnesses for your Will to ensure that your Will is legally valid in Malaysia. One of the main functions of witnesses is to ensure that the Will maker is of sound mind at the time the Will is made. Your witnesses must preferably be above the age of 21.
A Beneficiary Cannot Be A Witness To The Will
An Executor (person who execute/administer your Will/estate) can be a witness as long as he/she is not a beneficiary (person who will benefit from your Will) of your Will. Bear in mind that a beneficiary cannot be a witness of your Will in Malaysia.
Can The Executor Of Your Will Be The Beneficiary Under Your Will As Well?
Yes. The appointed executor can be the beneficiary under your Will. For instance, you can appoint your son to be the executor and beneficiary under your Will.
Do You Need To Stamp Or Seal Your Will?
A Will does not need to be stamped in order for it to be valid in Malaysia.
When Is It A Good Idea to DIY Your Own Will
Generally, you should only write your own Will if your wishes are very simple, for example, if you're married and:
You want to leave everything to your husband or wife, and
If they die before you, you want to leave everything to your children.
If there's anything more complicated than that, for example, if you have step-children or you aren't married to your partner, you should probably use a solicitor or a Will writing service.
When Not To DIY Your Will
If any of the below examples apply to you, it is recommended to engage professional services:
You have a sizable or complicated estate which includes:
multiple properties and/or properties in other countries
overseas investments and/or bank accounts
complex businesses structures
You are handing over a business to someone as a Will is often not the best tool for this purpose.
Individuals other than your immediate family members are financially dependent on you.
You have specific wishes that may be misunderstood or considered complex. Languages and wordings must be precise to avoid misunderstanding.
You have peculiar family ties.
What About Your KWSP (EPF) Or Insurance Policy Nominations
Benefits under any insurance policy will be paid to the persons nominated by you under the policy. Your Will cannot override nominations under the insurance policy.
Payments from your Employees Provident Fund (EPF) will also be made in accordance with your nominations registered with EPF.
However, in circumstances where EPF has no record of your nominations, your EPF contributions will be paid in accordance with your Will.
Automatic Revocation of Your Will
A Will may also be revoked on certain circumstances.
A revocation of a Will occurs automatically upon marriage or remarriage, this is due to the presumption that your priorities would have changed upon marriage.
If you do not amend or make a new Will after marriage and pass away unexpectedly, you will be deemed to have died intestate (without a Will) and your assets will be distributed according to S6 of the Distribution Act.
The exception to this is if you were already contemplating marriage at the time you've written your Will and have written the name of your fiancé in your Will and expressly stated so.
Hence, it is advisable for you to make a new Will after you get married (this applies to subsequent marriages if any).
A Will is also automatically revoked upon the conversion to Islam because the distribution of his/her estate will follow the Islamic law of inheritance.
When Can Your Will Be Challenged
Your intentions must be clearly and expressly stated in the Will allowing no room for ambiguity or omissions that attract dispute.
Yet a Will, regardless of DIY or professionally written, can be challenged by any "interested persons" who have an interest and legal standing to gain from the Will.
Common reasons to challenge are:-
Testator's signature is fake or forged.
Testator was of unsound mind or undue influence to write the Will.
Contents have been illegally amended.
Execution is not properly witnessed in the presence of the testator.
Existence of a newer Will voiding the older one.
If a Will was successfully challenged by an interested party, the court may declare it as invalid. In that event, the disposition of the estate will have to be distributed in accordance with the Distribution Act 1958.
When Should You Rewrite Your Will?
The decision whether to rewrite your Will depends on the change in your circumstances and whether such change is adequately provided for in your Will. You may consider rewriting your Will in any of the following circumstances:
Marriage, separation, divorce or remarriage;
Birth or adoption of a child;
Death of a family member or other beneficiary of your estate;
When you want to change your beneficiaries or the proportion of distribution;
When your appointed executor, trustee or guardian dies or is unable to act as such;
When you decide to name someone else as your executor, trustee or guardian;
When the size of your estate changes significantly;
When there are changes probate or tax laws that could affect your estate.
If You Do Decide To Write Your Own Will
If you're happy to write your own Will, make absolutely sure you have covered these key points:
That the Will is signed, dated and witnessed correctly.
Carefully check your spelling, be extra careful with the spelling of people's names.
Be specific. For example, don't just leave everything to 'my wife', use your wife's full name.
Destroy any old Wills. If you already have a Will, make sure you destroy the old one and make sure the new one clearly states that it revokes the old one.
Tell your executor where the Will is to be kept.
Conclusion
The general message is, only use a DIY Will if your wishes are very simple and your financial situation isn't complicated.
You might save money upfront compared with using a professional service, but if you get anything wrong you could be stirring up trouble for your family and friends when it comes to sorting out your finances after you have passed on.
It is not always necessary to have a lawyer prepare your Will for you. However, it is safest to first consult a lawyer who will ensure that your Will complies with all the statutory requirements and at the same time ensuring that the interests of you and your loved ones are protected and in accordance with your wishes.