Can Property Agents Make Promises Not Contained in the SPA?
by Nathalie Annette Kee ~ 21 November 2020
---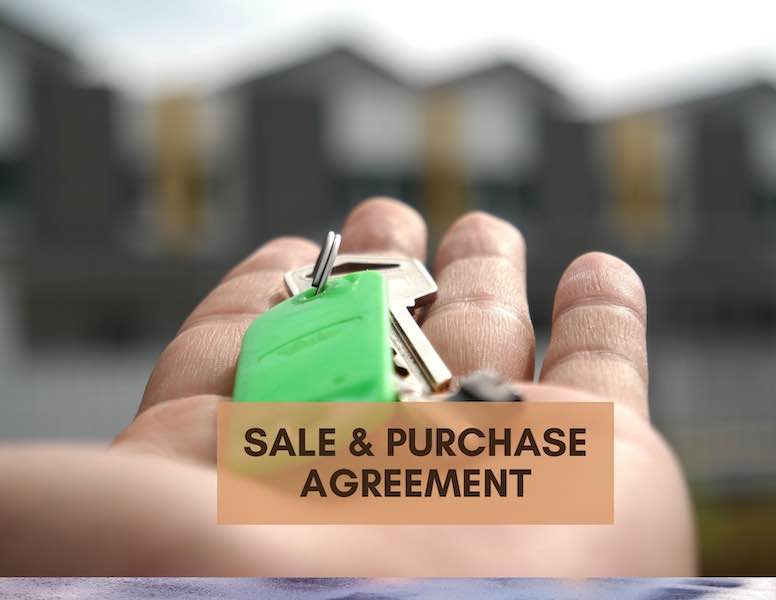 Contributed by: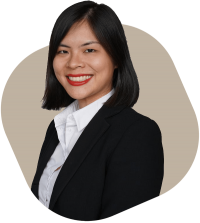 Nathalie Annette Kee Xuan Li (Associate)
Tel: 603-6201 5678 / Fax: 603-6203 5678

Email: kxl@thomasphilip.com.my

Website: www.thomasphilip.com.my
Oftentimes, people find themselves being promised 'add-ons' or granted 'extra requests' by sellers or their agents, to entice them to quickly seal the deal, even though the Sale and Purchase Agreement (SPA) does not reflect them.
The question is – can they be beholden to these promises?
The law on whether purchasers can hold property agents to their promises – whether oral, written or by conduct – outside of the black and white letter of a written contract, depends on several factors. Here are some of the main factors to consider:-
Housing Development – New or Existing?
Broadly speaking, there are two categories of sales to consider – new developments and existing developments.
New Housing Developments
Sales from new developments are subject to the Housing Development (Control and Licensing) Act 1966 (the "Act") and Housing Developers (Control and Licensing) Rules 1970 (the "Rules"). Contracts for such sales are 'statutory contracts' and must be drafted in line with the terms in Schedule H or Schedule G prescribed by Regulation 11(1) of the HDA 1996.
Developers sometimes attempt to move away from the terms provided in Schedules H or G, by adding or varying their own terms in their contracts with purchasers. Is this legally valid and enforceable?
The answer is: it depends.
The Malaysian apex court in SEA Housing Corporation Sdn Bhd v Lee Poh Choo [1982] 2 MLJ 31 made it clear that parties cannot contract out of the statutory terms provided by the Act unless an application to the Controller of Housing to waive or modify such provisions is successful.
In the same vein, subsidiary or collateral contracts to statutory contracts subject to the Act have not been accepted as valid by the Courts (Encony Development Sdn Bhd v Robert Geoffrey Gooch & Anor [2016] 3 MLJ 400 (Court of Appeal)).
However, there is an exception to this.
The Federal Court in SEA Housing Corporation, in obiter, stated that contracting out in favour to the purchaser "might be countenanced by the courts."
As such, there is room for contracting out of the Rules if the effect is favourable to the purchaser. For example, the learned Justice Raus Sharif (as his Lordship then was) cited SEA Housing Corporation in Tan Chee Wah v Sri Damansara Sdn Bhd [2006] 7 CLJ 66 whereby although representations of a vacant possession delivery date was shorter than provided for in the SPA (15 months vs. 24 months), was considered contracting out, they was valid and enforceable as it favoured the purchaser.
Purchasers who wish to enforce their rights under a SPA made pursuant to the Act can either pursue a civil claim or lodge a complaint at the Homebuyer's Tribunal (but only for claims for RM50,000 and below).
Further details on the Homebuyer's Tribunal can be found here.
Existing Housing Developments
The sale and purchase of existing housing developments are not protected by the provisions of the Act. As such, vendors and purchases are subject to the ordinary laws of contract. Purchasers who wish to enforce their rights under a SPA under these circumstances can only bring a civil claim.
Main takeaway: For new developments, purchasers cannot enforce promises made outside the terms stated in the SPA if they are inconsistent with the Regulations set out under the Act, unless they are in the purchaser's favour. For existing developments, purchasers can enforce promises made outside the terms stated in the SPA. In both cases, however, the chances of success will vary depending on the factual circumstances, such as whether the promise was oral or written or by conduct.
Oral, Written or By Conduct
Contracts can be wholly oral, part oral and part written, wholly written, or some other combination which may include conduct of the parties. More commonly, in the situation of an ordinary sale and purchases of residential property, the contract will be wholly written.
In such a case, where all the salient terms of the SPA are in writing, any oral promises that add, subtract, vary or modify the written agreement are generally not admissible as evidence. This is the parole evidence rule, and it is reflected in Section 91 of the Evidence Act 1950:
91. Evidence of terms of contracts, grants and other dispositions of property reduced to form of document

When the terms of a contract or of a grant or of any other disposition of property have been reduced by or by consent of the parties to the form of a document, and in all cases in which any matter is required by law to be reduced to the form of a document, no evidence shall be given in proof of the terms of the contract, grant or other disposition of property or of the matter except the document itself, or secondary evidence of its contents in cases in which secondary evidence is admissible under the provisions hereinbefore contained.
However, there are exceptions to this laid down in Sections 92(a) to 92(f) of the Evidence Act 1950:
When the terms of any such contract, grant or other disposition of property, or any matter required by law to be reduced to the form of a document, have been proved according to section 91, no evidence of any oral agreement or statement shall be admitted as between the parties to any such instrument or their representatives in interest for the purpose of contradicting, varying, adding to, or subtracting from its terms:

Provided that:

(a) the existence of any separate oral agreement, as to any matter on which a document is silent and which is not inconsistent with its terms, may be proved, and in considering whether or not this proviso applies, the court shall have regard to the degree of formality of the document;

(b) the existence of any separate oral agreement constituting a condition precedent to the attaching of any obligation under any such contract, grant or disposition of property, may be proved;

(c) the existence of any distinct subsequent oral agreement, to rescind or modify any such contract, grant or disposition of property, may be proved except in cases in which the contract, grant or disposition of property is by law required to be in writing, or has been registered according to the law in force for the time being as to the registration of documents;

(d) any usage or custom by which incidents not expressly mentioned in any contract are usually annexed to contracts of that description may be proved if the annexing of any such incident would not be repugnant to or inconsistent with the express terms of the contract; and

(e) any fact may be proved which shows in what manner the language of a document is related to existing facts.
In other words, oral evidence cannot be used to add, subtract, vary or modify what is already set out in the written agreement, unless it falls within one of the exceptions under Section 92 of the Evidence Act 1950. The applicability of the exceptions will vary greatly from case to case.
However, an important takeaway from this is that, where all the important terms of an SPA have been reduced in writing, oral evidence of any alleged variations or additions made orally will not be automatically admissible as evidence. If a vital piece of evidence is not admissible, it will not be considered by the court.
If an addition, modification or variation to the SPA is made in writing, such as via text message, there are fewer evidentiary hurdles to leap over in court to get it admitted and hence considered as a factor for assessment.
Main takeaway: When it doubt, write it out. Even if the vendor or agent made an oral promise, the purchaser should get it in writing as well, to strengthen the chance of success in enforcing it in court, in the event the vendor does not follow through with their promise.
'Term' or 'Representation'?
The next step is consider whether the promise is considered a part of the contract (a 'term') or a precursor to the contract (a 'representation').
The consequence of this will determine the types of causes of action available to the purchaser, such as breach of contract, misrepresentation, fraud, etc.
In a gist, a 'term' of a contract is considered part of the contract, while a 'representation' is a statement of fact made which induces or caused the parties to enter into the contract. Generally, a breach of a term gives rise to a 'breach of contract' and false or misleading representation gives rise to 'misrepresentation' or 'fraud', of which there are different types.
The type of causes of action will determine the types of relief the purchaser can seek from court, and in return the outcome of their action. It is best to consult a legal practitioner on the specific nature of one's case, as no two promises are the same.
Summary: There are many types of promises, the enforcement of which will yield different types of outcomes in a court of law.
Other Factors
Further, although it goes without saying, in both the situation of the purchase of new and existing developments, the promise made by a property agent cannot be illegal or related to illegal activity, otherwise it may render part or whole of the SPA void (Section 25 of the Contracts Act 1950).