Latest Events
15 JANUARY 2018
The Pupils of Thomas Philip, Light Up Borneo and local band, Estranged have come together to bring hydroelectricity to a remote village located in Ranau, Sabah. Just recently, one of our Pupils visited this village and made the following video to shed some light on the mission of this project.
Court-ordered Receivership over Companies:
"What Every Director Must Know"
21 OCTOBER 2016 (4.00-5.00PM)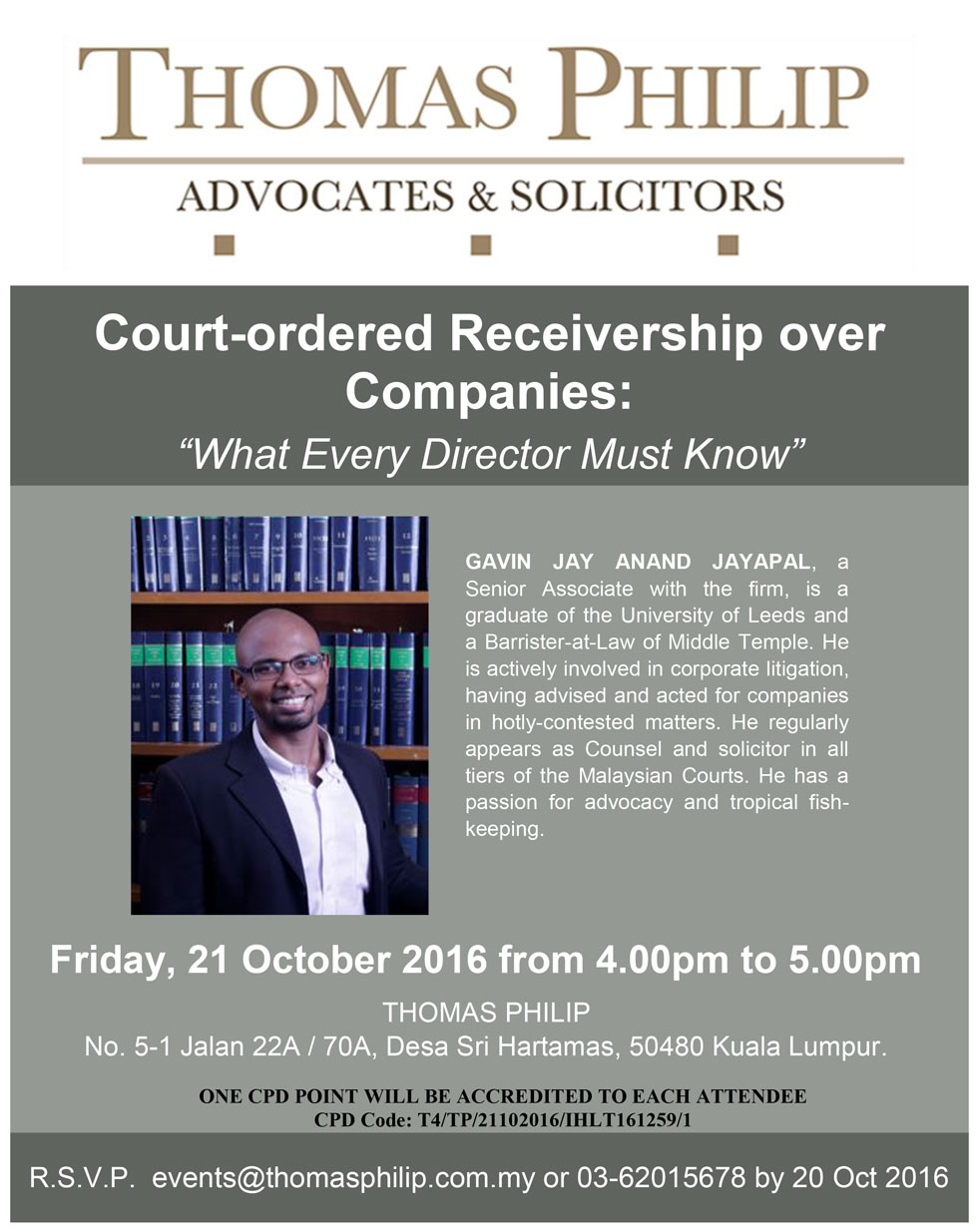 Where there's a Will, there's a War:
Principles of Challenging a Will
30 SEPTEMBER 2016 (3.00-4.00PM)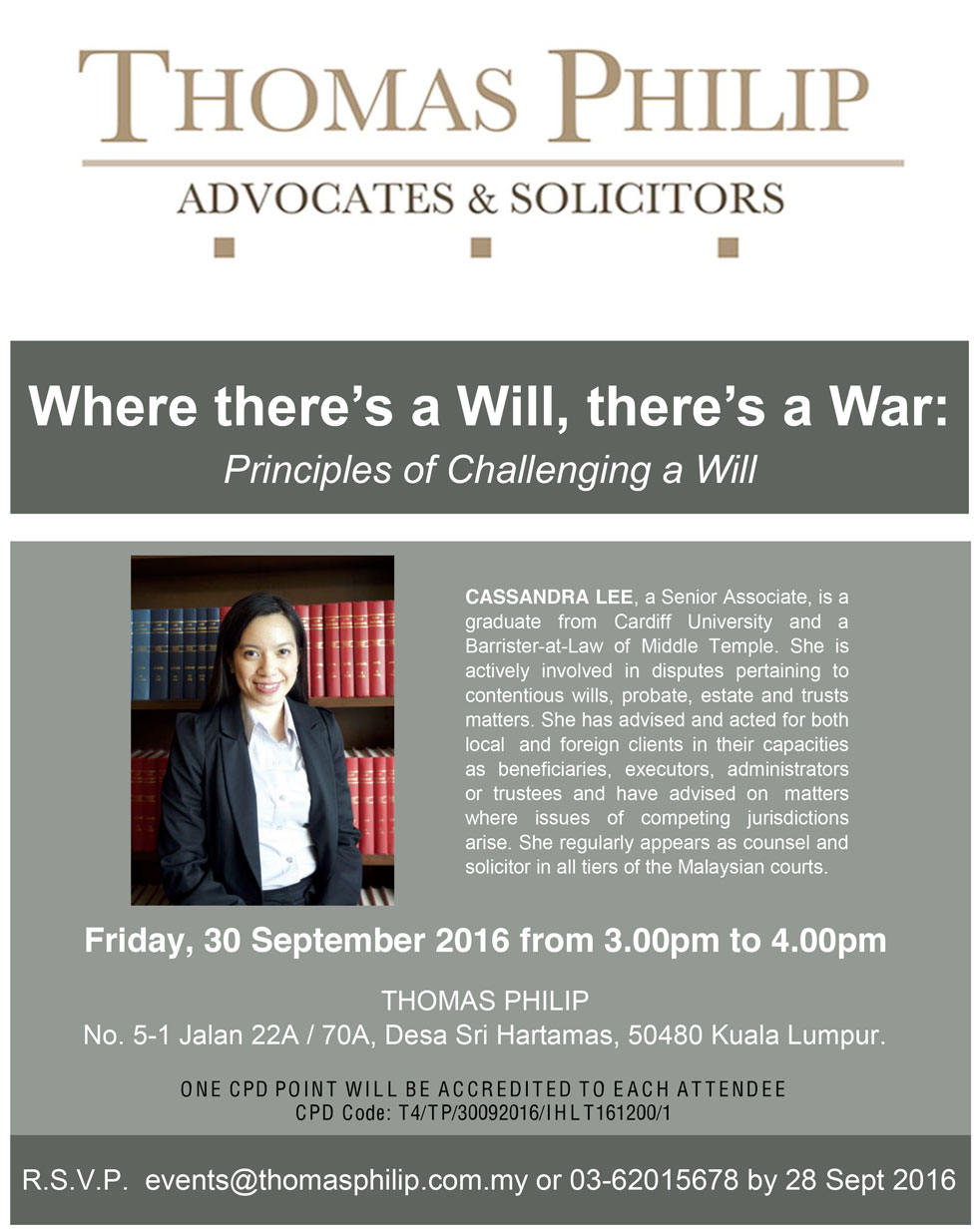 SEVENTY MINUTES:Recent Developments in Defamation Law
27 MAY 2016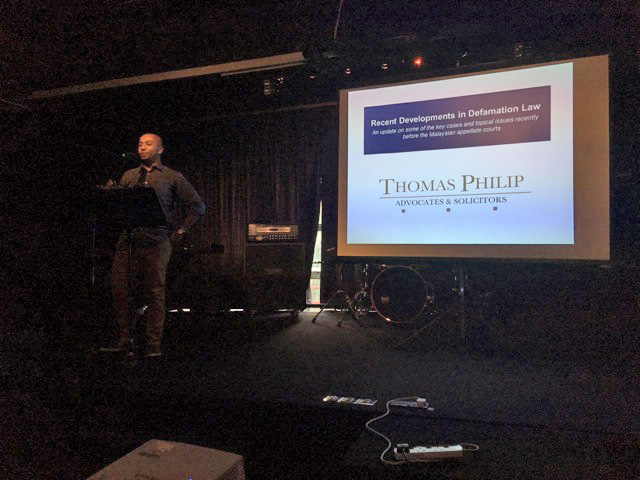 SEVENTY MINUTES: Being a Director - a Blessing or a Curse
29 APRIL 2016
KLRC-NAMCO NOVICE ARBITRATION MOOTING COMPETITION 2016
8-10 APRIL 2016
ASIAN LEGAL BUSINESS MALAYSIAN LAW AWARDS NIGHT 2016
7 APRIL 2016
ICRC INTERNATIONAL HUMANITARIAN LAW MOOTS 2016
9-12 MARCH 2016
SEVENTY MINUTES: The Practitioner's Toolkit for Enforcing and Resisting Arbitration Awards
11 MARCH 2016
LIGHT-UP BORNEO INSTALLATION TRIP
5-10 DECEMBER 2015
THOMAS PHILIP - KREISSON CONSTRUCTION LAW SEMINAR
20 NOVEMBER 2015
THE THOMAS PHILIP-NOVICE ARBITRATION MOOTING COMPETITION (NAMCO)
17-19 APRIL 2015
THOMAS PHILIP ARBITRATION SEMINAR featuring Dan Tan and Balan Nair Thamodaran
27 MARCH 2015